Mauviel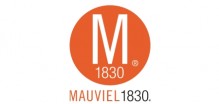 Throughout the world Mauviel, products are used by many famous chefs and professionals. With 1,000 products, Mauviel offers several ranges of high quality products made from copper, stainless steel or aluminum. Each range is crafted with elegant style and is designed to meet the needs of the most discerning professional and household cooks.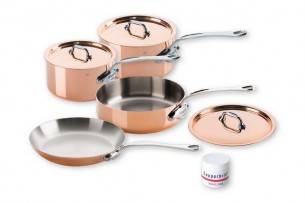 Copper Cookware
Manufactured following over a century of experience and "savoir-faire", the M'tradition line embodies the tradition of professionalism of the Mauviel cookware lines. The timeless product, manufactured using the very best raw material, continues to gain value over the years. Copper is the speciality of Mauviel.
Stainless Steel Series
Efficient, rapid, useful, comfortable and safe are the strengths of this collection. Its personality conveys the strength of a company with strong professional roots. 18/10 stainless steel with ?stay cool? stainless steel handles with Sandwich bottom (stainless steel, aluminum, stainless steel),Reinforced non-drip edge, Spot welding,Satin finish interior and Polished exterior.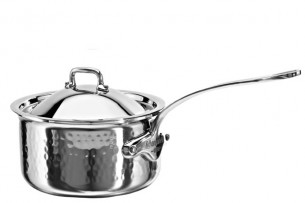 Hammered Stainless Steel
M'elite hammered, to cook and serve. The perfect balance between tradition and innovation. Multi-ply 18/10 stainless steel. Non-drip edge. Polished and hammered exterior, all done by hand. Fixed with stainless steel rivets.