All-Clad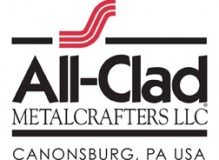 Every detail receives critical attention. The signature stay-cool handle is cast from solid stainless steel, and is ergonomically-designed for comfort during long cooking sessions. Rivets are formed from high-yield-strength stainless steel, and treated to remove trace elements of iron that could otherwise cause corrosion.

At All-Clad, performance is paramount, and quality will never be compromised. These are the principles that have guided All-Clad from its inception. These are the edicts of the engineers and artisans whose passion and pride continue to turn cookware into heirlooms.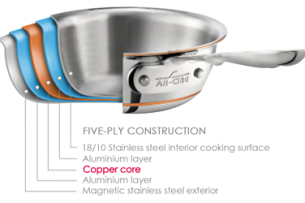 Copper Core
COPPER CORE features a bonded five-ply construction that combines the superior heat conductivity of copper with the cleaning ease of 18/10 stainless steel, for unrivaled culinary performance. Offering beauty of design with ultimate culinary performance, the COPPER CORE Collection is the choice of true connoisseurs.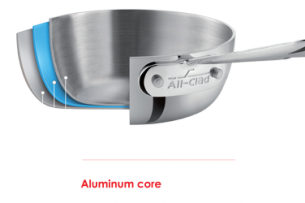 Stainless Steel Series
Timeless design, outstanding performance, effortless cleaning and lifetime durability come together to make the Stainless Collection cookware  All-Clad's most popular. Featuring innovative bonded construction combining an interior layer of aluminum for even heating and an 18/10 stainless cooking surface for optimum culinary performance, All-Clad Stainless cookware is a classic expression of ideal form and function.​​​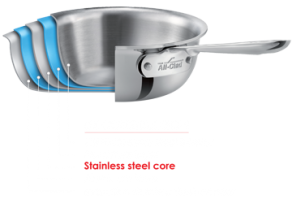 D5 Stainless Series
D5's patented inner core of premium stainless guarantees more even heating performance over traditional cookware, virtually eliminating hot spots while achieving a new level of stability that is optimised for induction cooking and improves performance on all hob surfaces. Years in development, stainless with patented d5 technology sets a new standard in culinary excellence.