Portmeirion

Portmeirion has an established reputation for fashionable yet timeless collections of tableware and gifts. Following in the footsteps of its founder, Susan Williams-Ellis, Portmeirion is committed to producing innovative designs that fit comfortably with everyday life epitomised by the Botanic Garden range which is a major player in the casual dining market.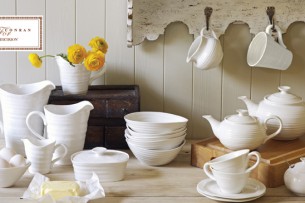 Sophie Conran
Now you can make every day a beautiful day, with the stunning Sophie Conran for Portmeirion collection. Each unique, tactile piece is multifunctional, moving seamlessly from freezer to oven and oven to table.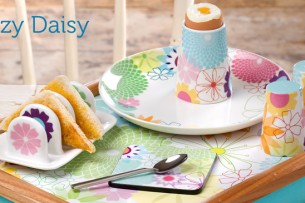 Crazy Daisy
Serve up some sunshine with the Crazy Daisy Side Plates. Fresh, fun and funky, the Crazy Daisy collection of tableware, cookware and serving pieces from Portmeirion is bursting with colour. Featuring modern pastels and linear floral designs, Portmeirion's Crazy Daisy collection is the ultimate in contemporary dining experiences.