Le Creuset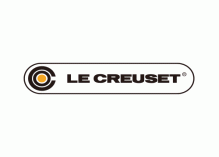 Great cooking boils down to ingredients – the better the ingredients you choose the better the results. We're no different. Like you, we don't compromise when it comes to cooking, only our ingredients happen to be iron, steel, clay and silicone. Le Creuset will help you make the most of your ingredients just as we've made the most of ours. Which is why we believe that good food deserves Le Creuset.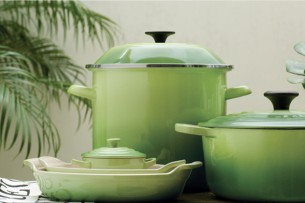 Enameled Cast Iron
Le Creuset Enameled Cast Iron cookware has been the world's colour and quality benchmark for almost a century. Cast individually in sand molds, then hand-inspected by French artisans, each cast iron piece features a rich heritage design, as well as ergonomic handles and knobs. Ideal in the oven, on the stove or at the table, the iconic cookware is beloved for both its chip-resistant enamel exterior and superior heat retention that locks in flavour and keeps foods moist and tender.
Stainless Steel
Introducing Le Creuset's new Stainless Steel Cookware. Made in Europe and born from a marriage of passion and performance, this exciting new expression of our heritage sets a new standard for craftsmanship and innovation – perfect for professionals and home cooks alike.