Chef's Choice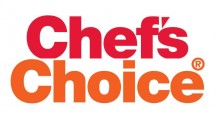 All products that carry the Chef'sChoice® name reflect our fundamental commitment to create the world's best. Whether selecting any of the revolutionary, professional-quality knife sharpeners, cutlery, food slicers, waffle makers, hot beverage appliances or related home or commercial kitchen appliances, you can be sure EdgeCraft® products are created to perform superbly, last a lifetime and be a pleasure to own.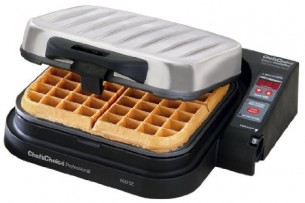 Waffle Makers
Waffles can be made to order with the advanced Taste/Texture Select® feature that delivers the waffles of your choice–with the ultimate taste, texture and aroma. A simple flip of a switch lets you choose either a fast bake for crisper waffles with a soft, oven fresh interior; or slow bake for a crunchy, more uniform texture.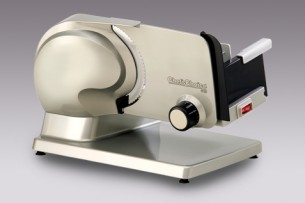 Slicers
Whether you're entertaining guests or serving up fresh food for the family, this elegantly styled electric food slicer is engineered for power, efficiency and smooth operation.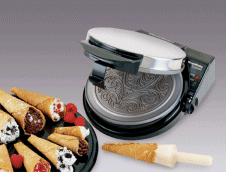 Krumkake
Enjoy the delicious, homemade taste of traditional Scandinavian cookies in just 2 minutes with this professional baking system that includes the cookie maker, cone-rolling form and recipes.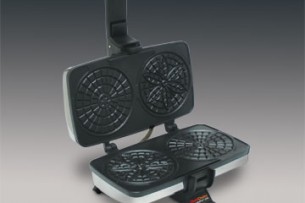 Pizzelle
In many regions throughout the world, pizzelles are tabletop staples during Christmas and Easter, regularly served at special celebrations and festivities. Maintaining holiday traditions and celebrating festive occasions is now easier than eve